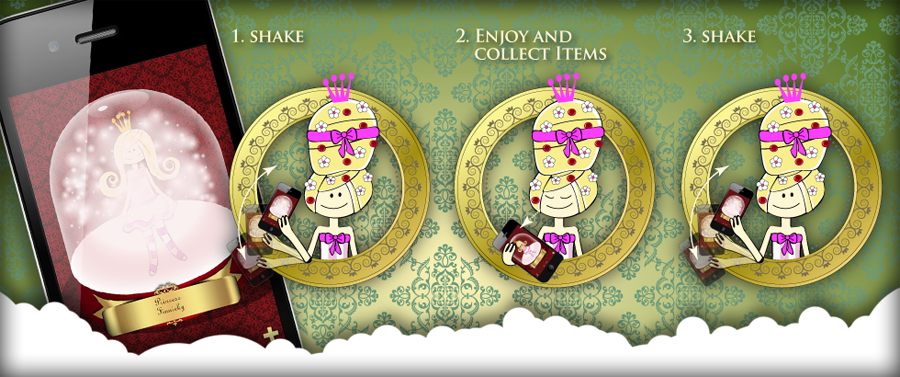 "The Royal Globe" – the App for people who love princesses and marshmallow addicted dragons. Now available on the iPhone AppStore and the Android Market.
The cuddly creatures from Royal Games will make you want to just forget the cold winter, and snuggle near a cosy fireplace to play, play, play. A shake from your wrist and all the lovely creatures will appear at random – your guess is as good as ours. Rejoice and stay tuned, during the holidays we have little surprise illustrations for you.
So keep on shaking every day or be patient, enjoy the music, plug your iDevice into a docking station, and leave the app alone – every 10 minutes new illustrations will be shown.
And now in the AppStore and Android Market: